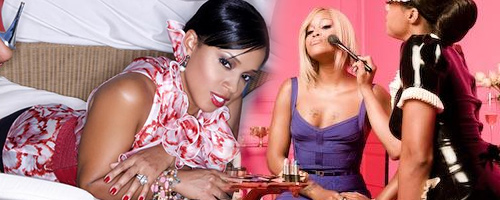 Mashonda Tifrere-Dean, professionally known just as Mashonda, is an R&B singer signed to Full Surface/J Records, which her then husband of 4 years, Swizz Beatz, has a partnership with. "Dirty Laundry" is a track for an upcoming Mashonda album titled "The Renovation Series", the album has been postponed after the break up between her and former husband Swizz Beatz. The track features Eve, and obviously is a track to be aimed at her breakup about previous relationships.
Listen/Download: Mashonda feat. Eve – Dirty Laundry
Mashonda has stated that she is currently in the studio working on her new record. Originally titled Back to Business, it has now been changed to The Renovation Series. In an interview that was conducted in June 2008 with urban tabloid Hip Hop Weekly, Mashonda confirmed that the first single from her new EP will be a ballad called "No Panties". The video should be released within the next few months.