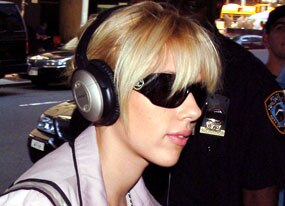 Scarlett Johansson's debut album, Anywhere I Lay My Head, has been set for a May 20th release, according to E! News. The album has 11 tracks, 10 of which are cover versions of songs originally recorded by Tom Waits.
There will be only 1 original song on the album. Johansson recorded the album over five weeks last spring at Dockside Studios in Maurice, La.
I have to say, it's about time. I remember reading about her getting signed to a label near the end of 2006. It's now two years later and finally something is becoming of it, I'm sure it'll be horrible too – but I thought the same about Paris' album.