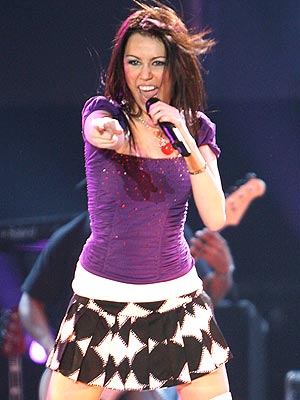 Louisiana teenager was arrested Tuesday for allegedly planning to hijack a Southwest Airlines jet and crash it into a Hannah Montana concert scheduled for Friday night in Lafayette, Louisiana, CNN reports.
The boy, 16, was taken into custody after a flight from Los Angeles to Nashville. "His stated intent was to hijack the airplane and commit suicide," said FBI spokesman George Bolds. "He did indicate he intended to die in Louisiana. It appears he had a ticket to Louisiana."
The teen wanted to crash the plane into a the concert by Hannah Montana star Miley Cyrus, according to CNN television affiliates in Nashville, which cited unnamed sources.
The teen was arrested in possession of handcuffs, duct tape and a type of rope or yarn, according to the FBI. "His plan contemplated overpowering the flight crew," Bolds said, though the flight proceeded without incident.
"It is my understanding that at no point in time during the course of the flight there was ever any safety concern," added Southwest Airlines spokesman Chris Mainz.
The suspect is being held at a juvenile detention center on unspecified state charges and could face federal changes including felony terrorism.